Source: HARMONY Alliance website
Value frameworks that are currently used to evaluate the clinical value of novel therapies for hematologic malignancies make insufficient use of routine care data (also referred to as 'real-world data') and patient-reported outcomes.
That is the conclusion of the HARMONY Alliance Taskforce in a paper that was published in the Elsevier ScienceDirect Journal: Value in Health
Hematologic malignancies (HMs) are a major source of mortality and morbidity, with approximately 44,000 new cases in Europe per year. In addition, they constitute a major economic burden. New therapies in HMs are being developed at a rapid pace, and their clinical value needs to be compared to existing alternatives in a transparent, reproducible, and systematic way.
Policymakers, payers, and clinicians use value frameworks to make informed decisions about treatment options and to optimize resource allocation in healthcare settings. However, the existing clinical value frameworks are not specifically designed for HMs. In a recent paper in Value in Health, the HARMONY Alliance HTA Taskforce examined the suitability of six existing value frameworks for assessing the clinical and societal impact of new interventions for HMs.
---
Francesco Cerisoli, European Hematology Association, HARMONY Alliance Partner: "All frameworks that we examined, put strong attention on classical clinical outcomes such as overall survival. They hardly consider real-world evidence as a data source. In addition, patient-reported outcomes and quality of life seem to be of minor significance in decision-making. This makes it challenging to apply these value frameworks to therapies for HMs, especially in the case of innovative novel treatment approaches."
---
Title of the paper the HARMONY Alliance Taskforce in the Elsevier ScienceDirect Journal is: "Value in Health: Building a Healthcare Alliance for Resourceful Medicine Offensive Against Neoplasms in HematologY Added Value Framework for Hematologic Malignancies: A Comparative Analysis of Existing Tools".
Click here to read the full paper >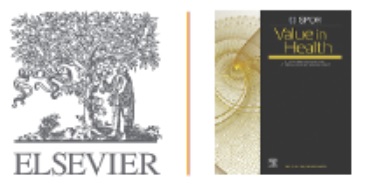 ---
No comprehensive clinical value framework for HMs has been developed and validated for HMs so far. The existing clinical Value Frameworks mainly focus on clinical outcomes such as overall survival or cost considerations. Furthermore, most of these frameworks have been developed with little to no patient involvement, and they do not allow for the use of registry data or real-world evidence. Leveraging its vast European network and its Big Data Platform with real-world evidence, the HARMONY Alliance is uniquely positioned to address these limitations.
The taskforce concluded that the available frameworks do not meet the HARMONY Alliance ambitions for a tool that can assess the added clinical value of innovative health technologies in a transparent, reproducible, and systematic manner. As a next step, they recommend working on a cross-stakeholder agreement on the definition of 'value'.  A novel value framework should be developed based on the outcomes identified by the HARMONY Alliance taskforce. Finally, the newly developed tool should be validated through field testing, leveraging the vast HARMONY network.
Read more here.